Custom pet portraits in papercut
Have your own pet friend carved out in paper!
Custom pet portraits by Fernanda
I have been making custom pet portraits for quite some time now. I love to turn pets into papercut art. Everything I do is handmade and therefore unique. This makes it a great gift for your loved ones or yourself!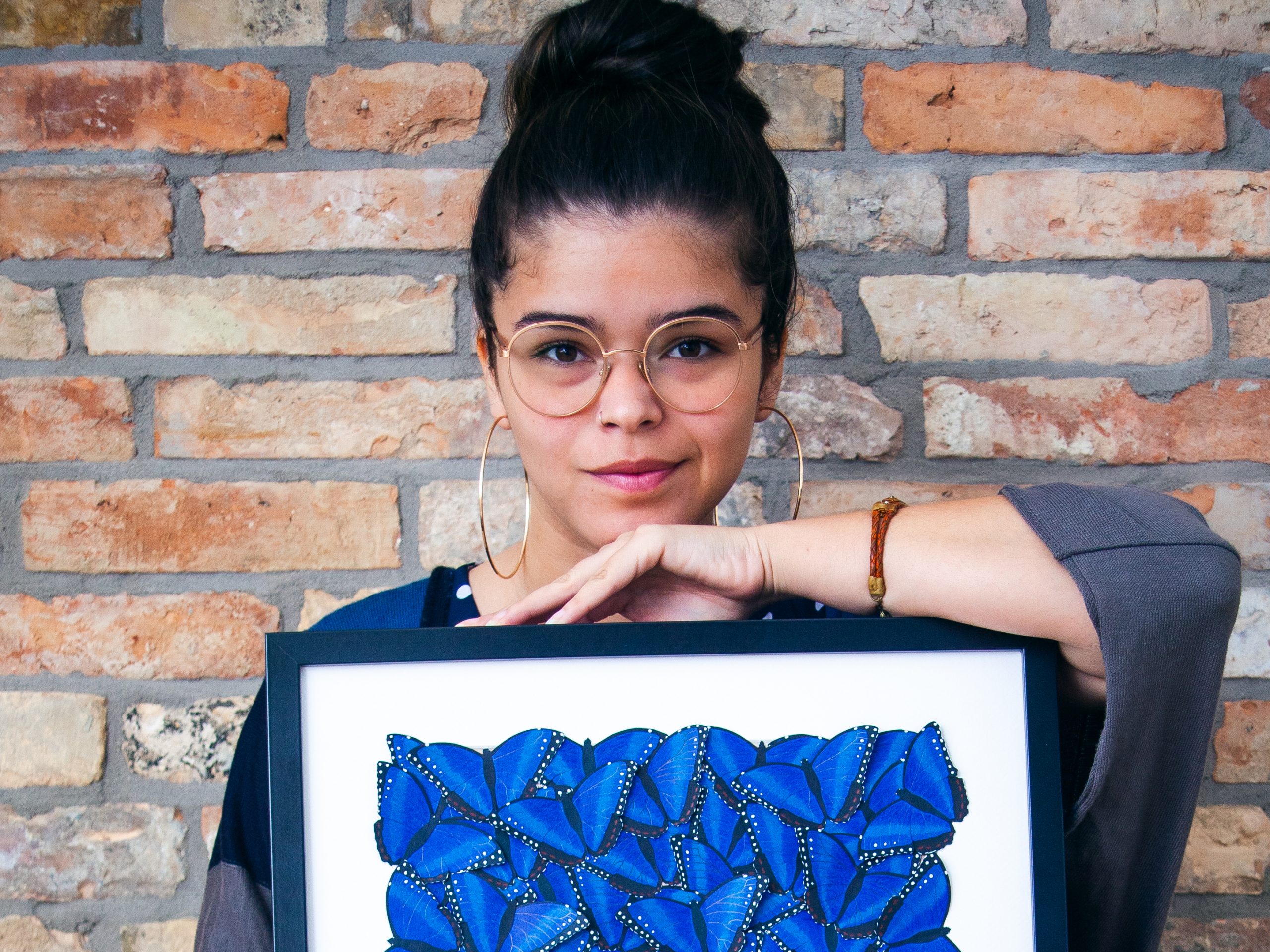 What clients say about their custom pet portraits

I started to see the artworks that Fernanda did and I fell in love right away. So I asked her to make three posters of my puppy and they made them perfectly! When the envelope arrived, I even cried with emotion. Everything was perfect! the details, the colors. Today they are on the wall in my living room. She does her job with a lot of love and care and I highly recommend it.
– Vanessa Braz

I LOVE IT. The detail is amazing and the paper itself is very sturdy. Fernanda is also very willing to work with you so you get exactly what you want. But if you want a surprise, you won't be disappointed with that either! She's so talented! I am so happy with my piece!
– Shelby Weber

The poster was ordered as a gift for the birthday of a friend who lives in Italy. Fernanda took care of all the logistics, with super good taste to choose the package and was very careful placing a small card with happy birthday wishes as I asked her to do. A personalized gift, which I'm sure will make my friend super happy with the surprise.
– Flavia Pimenta
A unique piece
To turn your pet in a papercut portrait gives a live long memory of your friend. It is special made for you which makes it unique and a great addition to your decoration.
Handmade
Your artwork will be all handmade, meaning that every detail of the artwork is made with close care. Also, because it is handmade it can customized in the way that you would like to.
Materials for your custom pet portrait
In order to create your pet in the style that I am known for I use different kinds of materials. The main material is of course paper, this gives the artwork a cartoon like feel. Besides that I sometimes use watercolor to recreate the coat of your pet. Besides that I use pencils to recreate the eyes to really give them a feeling of coming alive.
What your custom pet portrait could look like at your home
What does the process look like?
1. Get in contact
First you should fill out the form on this page and describe what you would like to have in papercut and in what size you would like it.
2. Settle the details
I will respond to your request and together we settle on the details, such as colors, size, and shape of the artwork. You can also send me a few pictures of your pet and I will help you to decide which one will be the most suitable to use.
3. Work in progress
After we settled on the details I will start working on the artwork. This process will take a few days. This is due to the fact that the artwork is all made by hand.
4. The art is coming home
After the artwork is finished I will take some pictures of it and send it to you to confirm that you like it. Once it is in the way that you like it I will send you the artwork to your address.