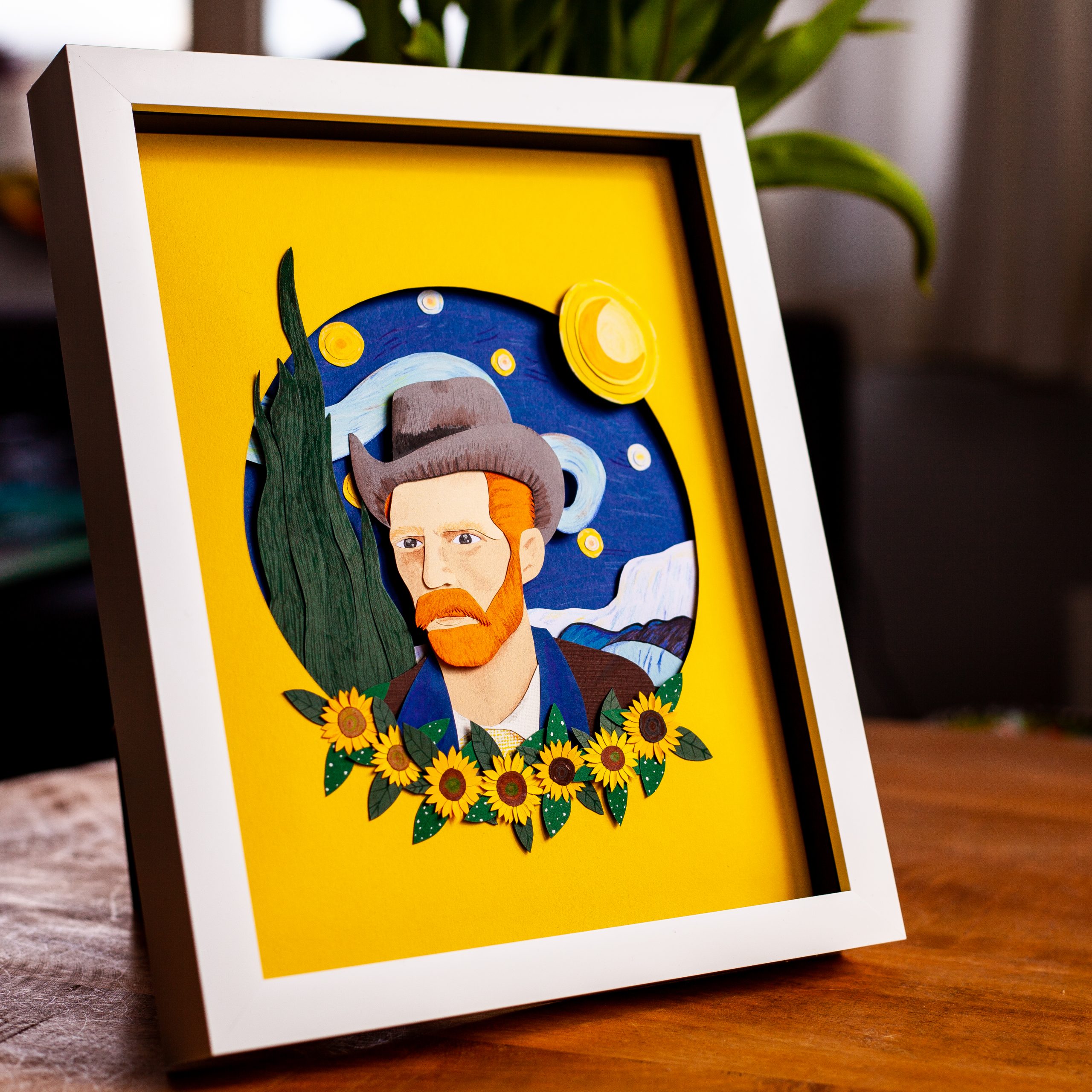 Vincent's Mind by Fernanda
Decorating your home with a special piece of art is what I love to do. Choosing Vincent van Gogh to star in one of my artworks was no coincidence. As a child I grew up seeing my mother decorating our home with prints of his artwork. I learnt to love his paintings and saw yellow becoming one of my favorite colors. To the person buying this piece, I hope Vincent will make your home come even more to life.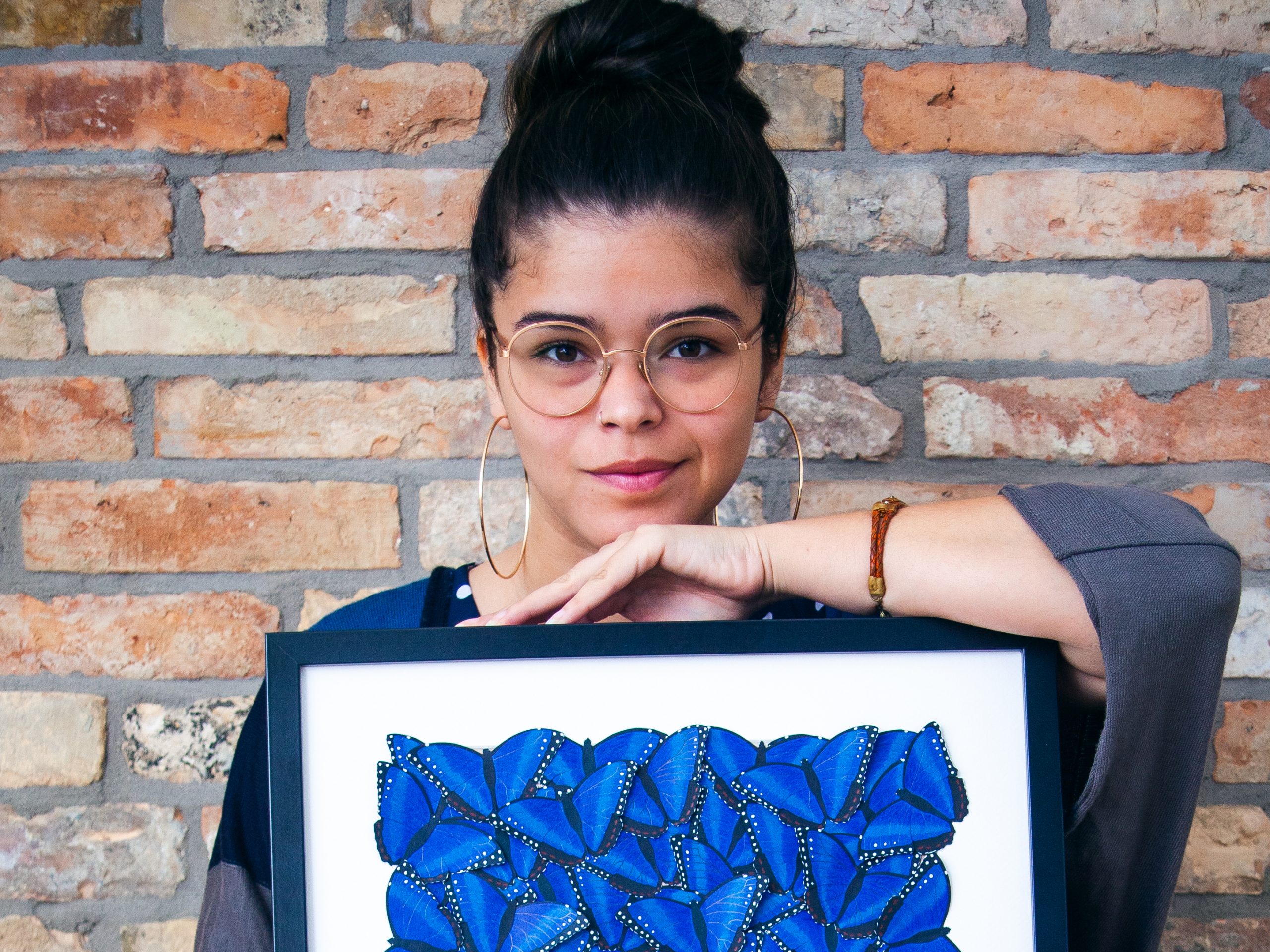 One of a kind
Vicent van Gogh was a very special person and truly one of a kind. As all my artwork is made by hand this piece is also one of a kind. Meaning two things: you will not find it anywhere else, and there is only one piece that will not be recreated.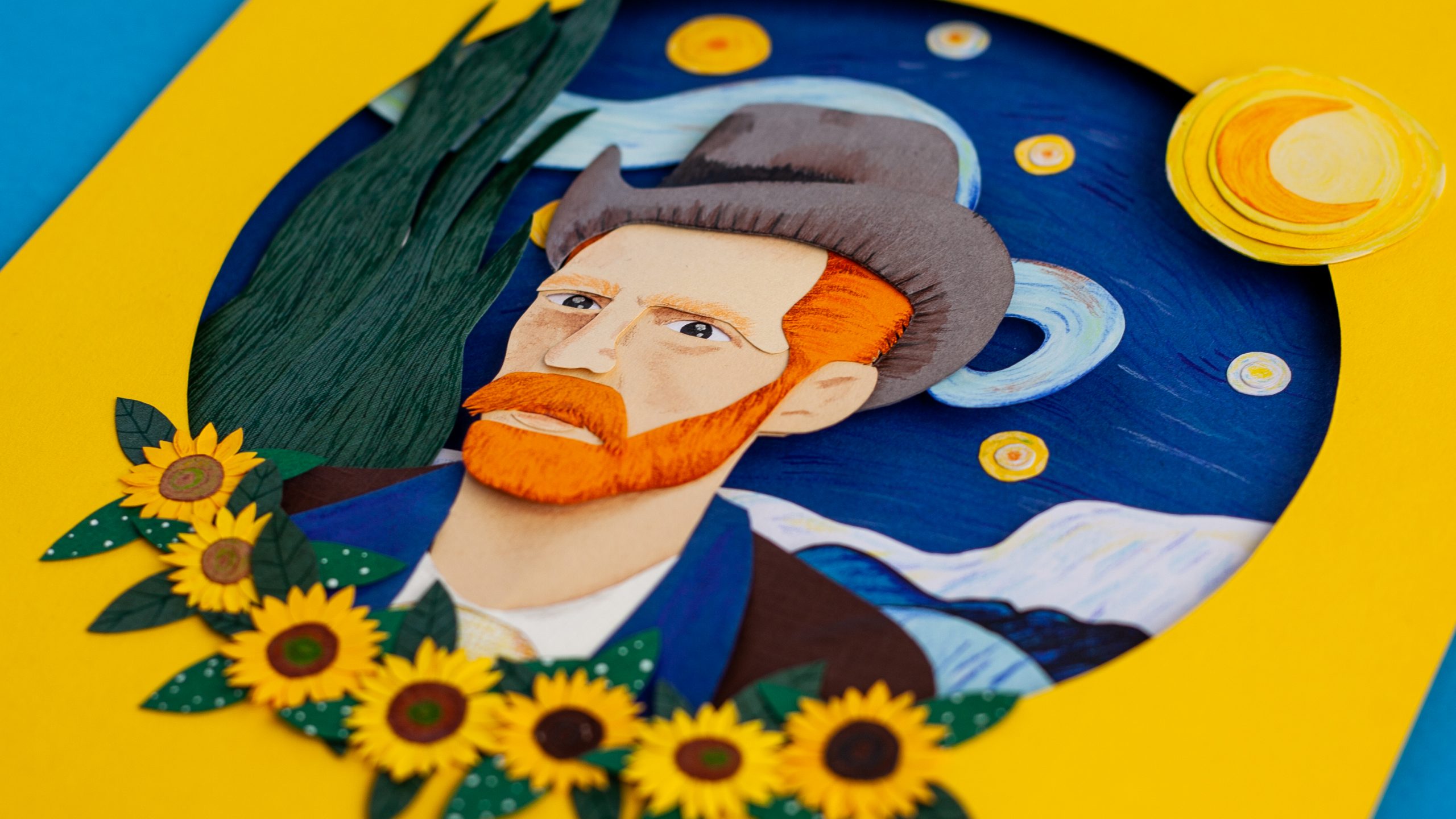 Details
In this artwork I tried to capture the different kinds of details that Vincent is famous for. I used his famous self portrait as a inspiration for his character. For the background I made a reference to his famous painting Starry night, which is made by papercut and watercolor. The circle is decorated with sunflowers as it is one of his favourite objects to paint. With all of these details combined I tried to give a little view inside of "Vincent's mind".
What social media says about Vincent's Mind


Wow… this is beyond beautiful… ❤️

What Vincent's mind could look like at your home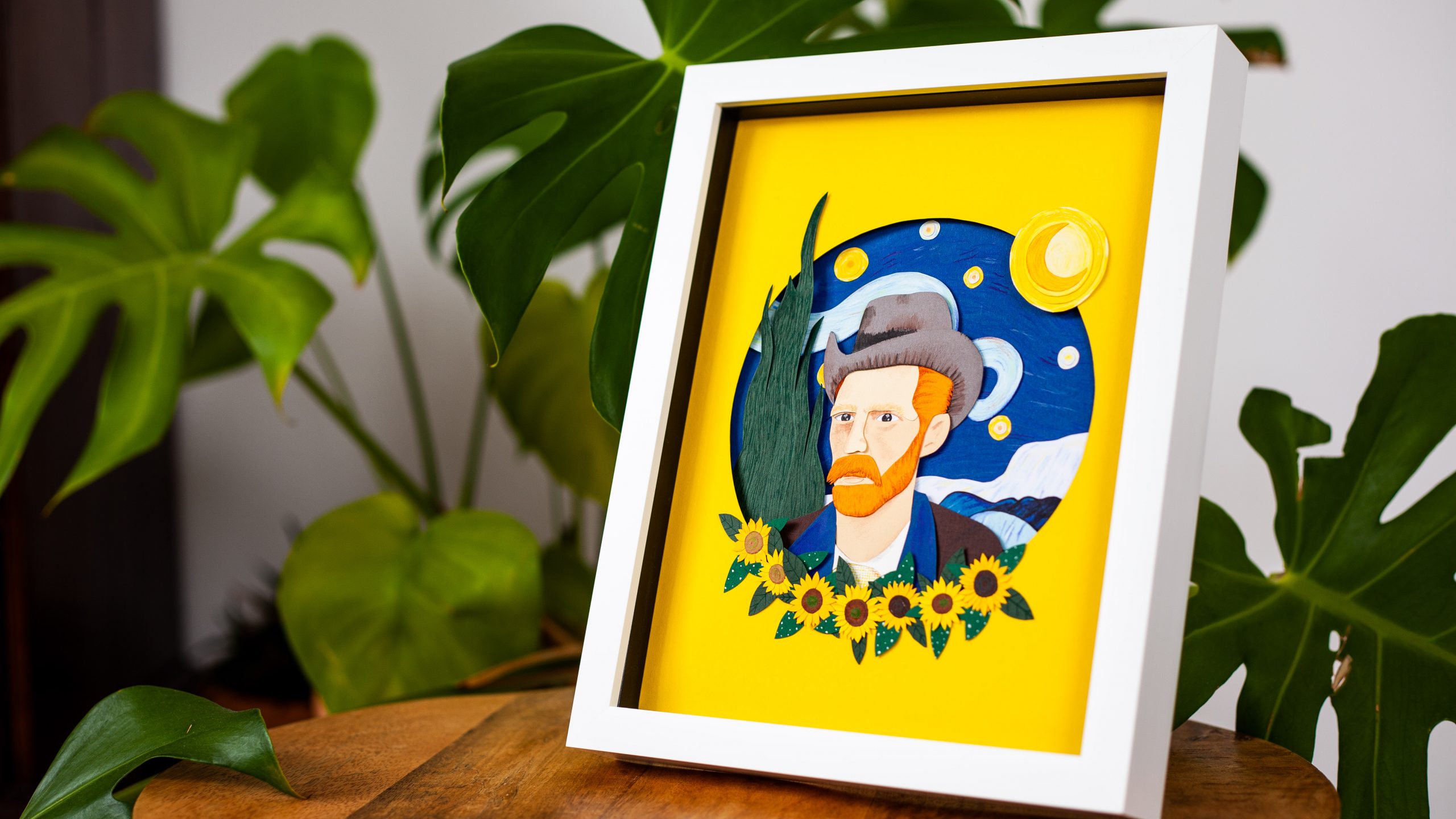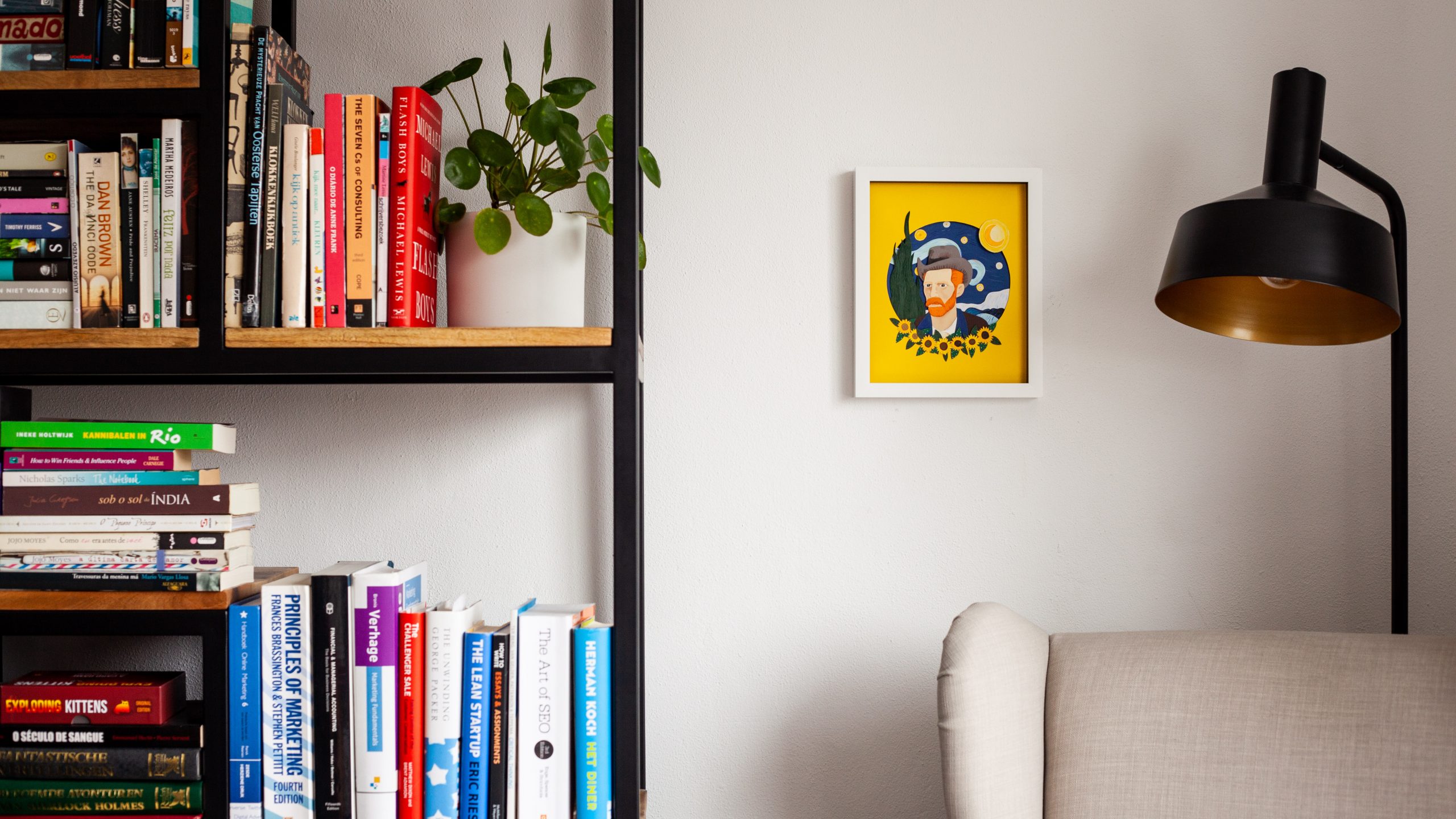 Features of the artwork
Size (without frame):  25cm x 20cm
Material: Textured paper, watercolor paper, watercolor paint
Frame included?: yes
Shipping: worldwide